How we produce our handmade clothes?
As a slow fashion brand, our goal is produce less, but in hight quality so it last for a years.
Design
With a creating of a new handmade model, there is always lot of designing, experimenting, trying, crocheting and mating until the desired shape is achieved. After this, we slowly crochet whole dress. We try to designed each model to highlight the female figure. Most of our models are design in classic cuts that never go out of fashion and can be worn for years.
Production time
Each model has different difficulty, is make with a different pattern and hook. So it is not possible to say how long exactly it takes to make one piece. Once the crocheting goes hand-in-hand, at other times it fails and we need to mate. Anyway, it is tens to hundreds of hours of predictive handmade work and lot of and patience. From design to final product it takes weeks or months. Of course, each of our piece is fully handmade in Slovak republic.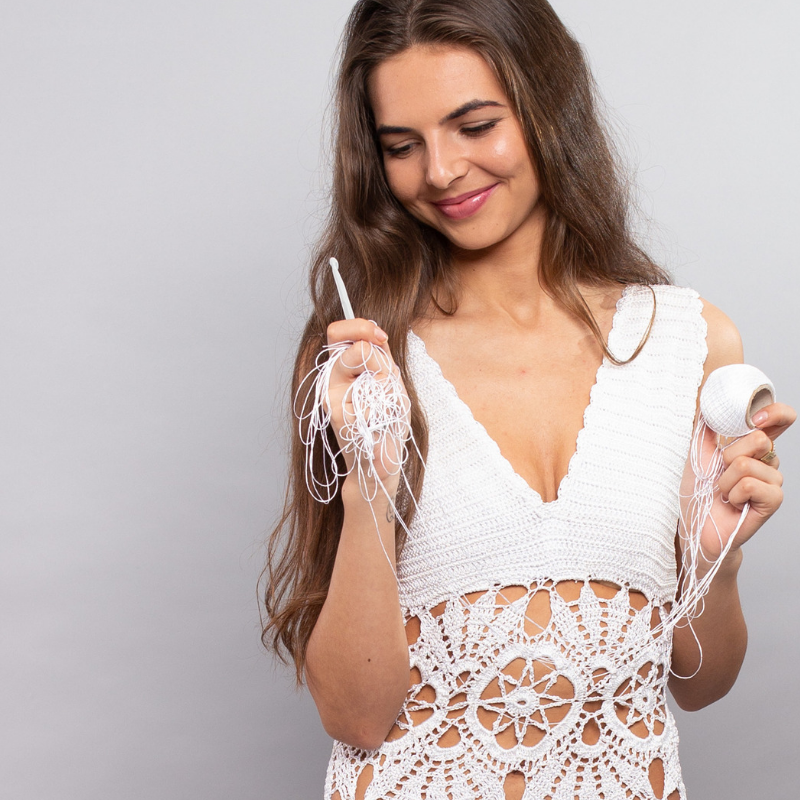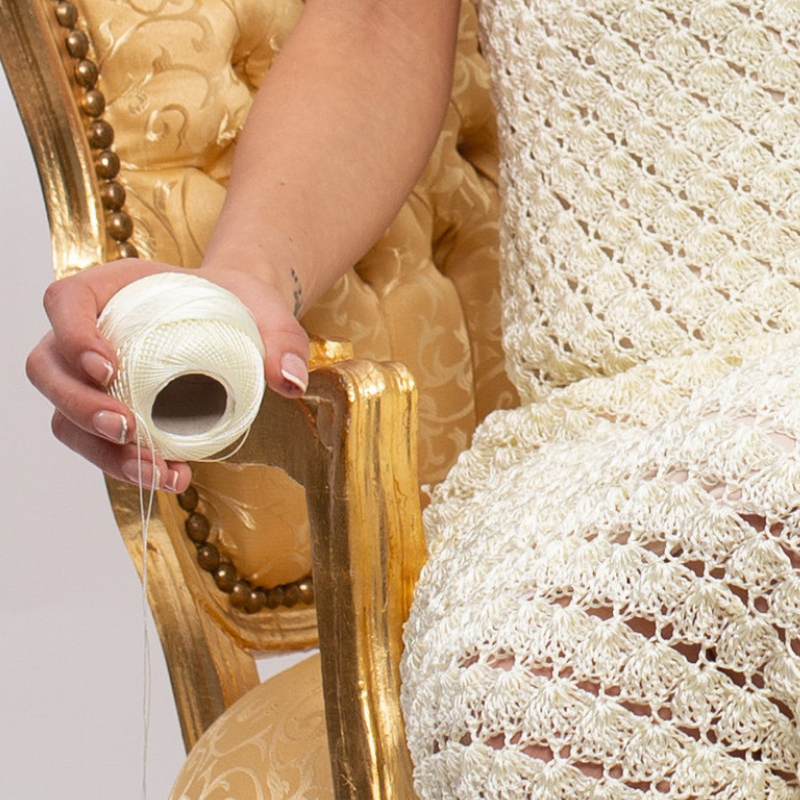 Material
We make our clothes from a thin glossy yarn. We need about 10-12 skeins for knee length dress. This yarn is very elastic, which makes the dress beautifully fit the female body. Thanks to the gloss, the dress looks elegant and luxury.
Custom orders
We would like to mention that we can also make crocheted clothes according to your requirements and preference. If you are interested in a completely unique handmade dress that only you will have, do not hesitate to contact us. The price of such dress depends on difficulty of your requirements.